Description
Version Found: Vivado 2018.1
Version Resolved and other Known Issues:
When selecting a system Reference Clock at the 125 Mhz or 250 Mhz frequency, along with PCI Express Gen1 speed selection (2.5 GT/s), the generated core fails to link train in both hardware and simulation.
This is because the incorrect TXOUTCLK source is selected in the GT Wizard subcore, causing the TXPROGDIV_OUT to not be driven correctly. This stalls link training at txprogdiv_reset_done.
Additionally, if you generate the GT Wizard as part of the Example Design, the design will not synthesize due to a port mismatch.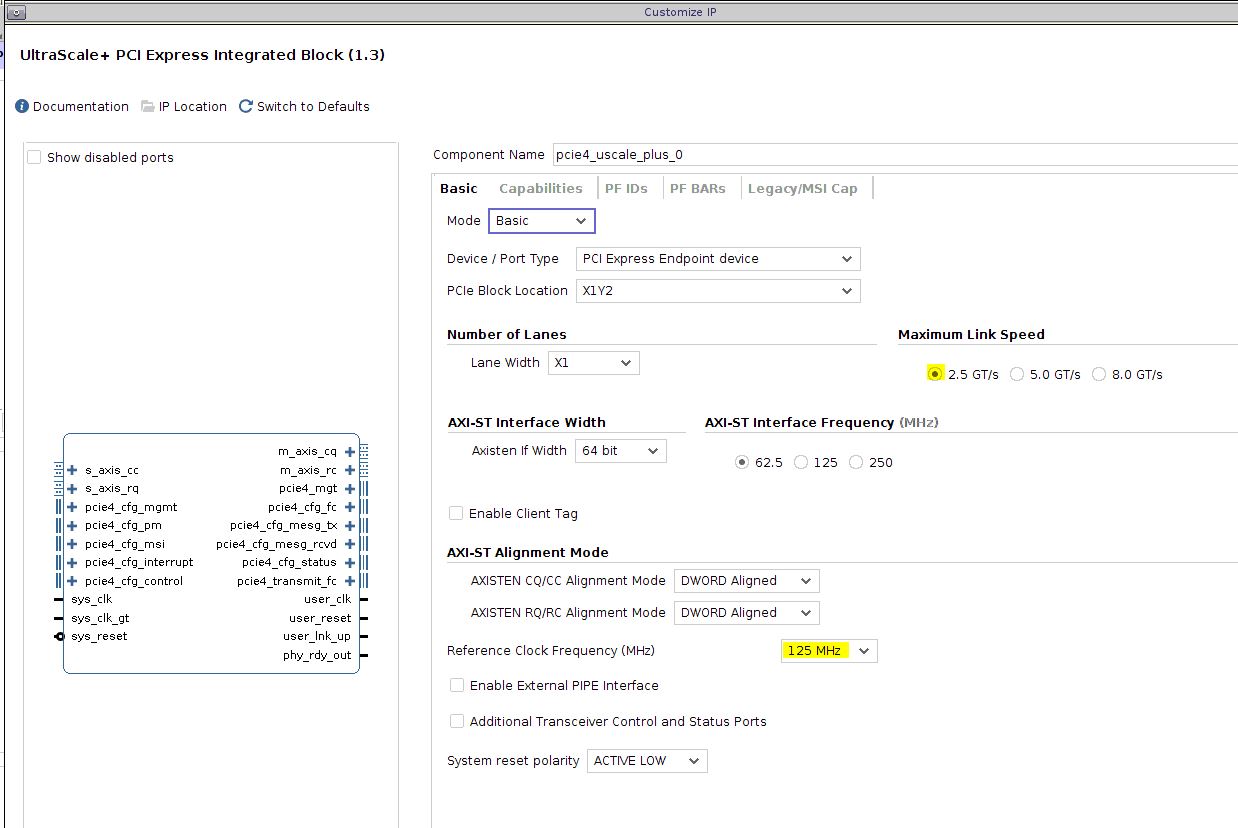 ---
This article is part of the PCI Express Solution Centre
Solution
The issues listed in this answer record will be fixed in a future release of the core.
For instructions on installing the patch, please check the instructions in the 'patch_readme' directory in the attached patch file.
This patch is specifically for the UltraScale+ FPGA Integrated Endpoint Block for PCI Express, PCIe UltraScale+ 4c, and UltraScale Architecture PHY for PCI Express in Vivado 2018.1.
Note: The "Version Found" lists the version where the problem was first discovered.
The problem also exists in earlier versions, but no specific testing has been performed to verify earlier versions.
Revision History:
06/12/2018 - Initial Release
Was this Answer Record helpful?
Attachments
Associated Attachments
Linked Answer Records
Associated Answer Records