Description
When I try to launch a Performance Analysis application on Zynq UltraScale+, I get the following error:
An unexpected error occured while reading performance counters from hardware server.
Reason: Memory read error at 0xFEF30E04 APB AP transaction error, DAP status 30000021
How can I solve this?
Solution
To avoid this issue, make sure that the "Reset APU" option is selected when launching the application: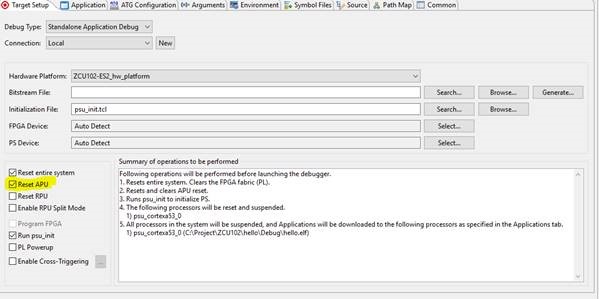 Was this Answer Record helpful?